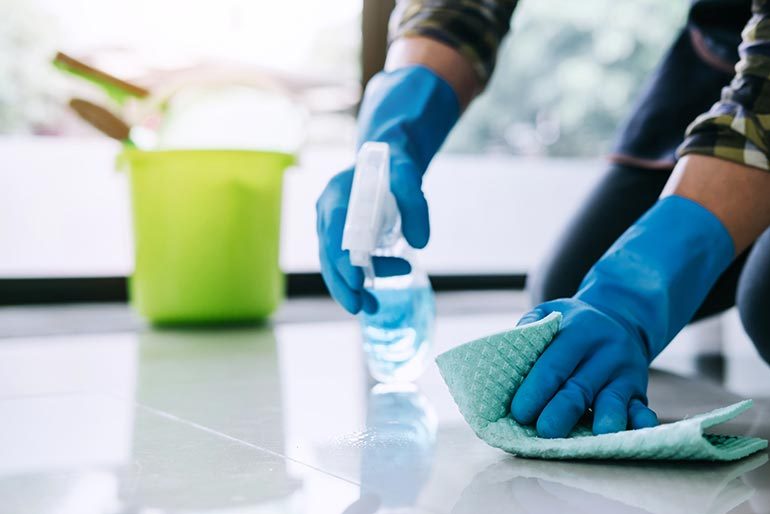 Deep Cleaning (Furnished Home)
Deep cleaning services require the right tools, products, and techniques in order to thoroughly clean and sanitize a home.
Our deep cleaning services are carried out with the help of industry-leading equipment and top of the line eco-friendly cleaning products. Every home requires a deep clean once in a while, in order to maintain its overall condition. If you haven't maintained your home in the past 30 days, your home will have built-up dust, grime, and dirt, Dura Property Solutions can help you.
100% Guarantee Cleaning
Professional Team
Expert Team Members
No Hidden Charges
Quality Standards
15+ Years Experience
Our deep cleaning service is one of the most popular types of services that we deal with on a daily basis, looking after the deep cleaning of offices and properties of various shapes and sizes, with differing cleaning requirements. We'll pay special attention to your kitchen, bathrooms and anywhere we notice a heavy buildup of dirt, grime, or dust. You deserve a home that's as clean as it can possibly be.
Deep cleaning is also a good idea if you're moving out of a premise (this is known as end of tenancy cleaning), before and after a social event, or at certain times of the year to really "keep on top" of the cleaning.
Deep Cleaning is one of our specialties! As it has been for many years. Our cleaners are professionals within the industry. We deep clean apartments, homes, offices, and sometimes even Recreational Vehicles! Whatever kind of cleaning you're after, Dura Property Solutions offers it.
Life gets in the way of keeping our house clean for most of us. If you want to experience the comfort and joy of a clean, fresh-smelling home while also living your life to the fullest, you need Dura Property Solutions' Deep Cleaning Services. We clean your home on a regular schedule so you can concentrate on what's really important!