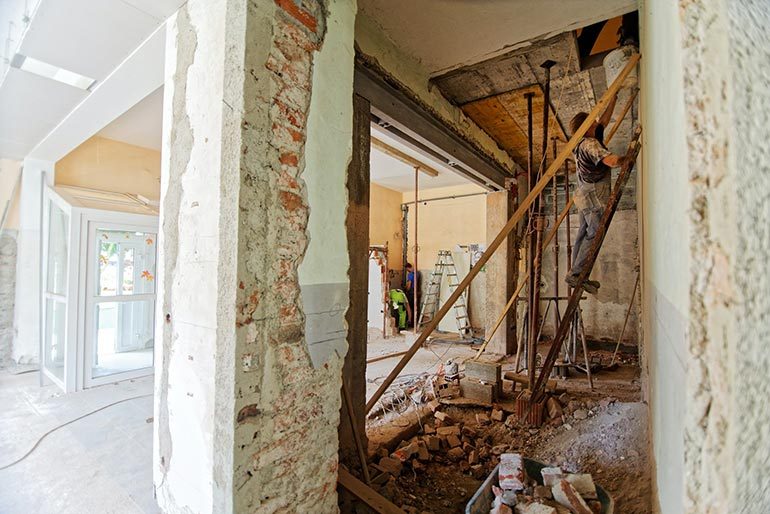 Renovations & Repairs Services Vancouver
We pride ourselves on being able to bring renovation projects to completion on time and on budget with expert and quality work. 
Self-managing a home renovation can be a stressful and expensive experience. Dura Property Solutions' personalized designs, extensive planning and end-to-end project management model simplify the renovation process for homeowners; helping them to achieve their ideas on time and on budget.
Some services we provide for residential & commercial clients
Painting
Drywall repairs and installation
Complete kitchen and bathroom renovation and remodels
Tiling
Flooring installation (Engineered hardwood, laminate, vynil plank, tile, etc.)
Kitchen and bathroom counters
Custom millwork
Plumbing and electrical services
Whether you are living in your forever home, are on the lookout for your first house or would like to add value to an existing property, a renovation will allow you to personalize your space to your taste and requirements.
Our experienced Remodeling Consultants will ensure you feel supported at every step of your home renovation while they do all the hard work to bring your ideas to life.
If you are a rental property manager we can assist you in adding value to the buildings and units you manage by renovating or updating rental suites and increasing their marketability and income generating potential.  We have a streamlined suite renovation formula which allows us a fast turnaround on all unit renovations so you are not sacrificing rental income with lengthy renovations.  We get the work done quickly and on budget and maximize your investment.  Rental and strata property upgrades are Dura Property Solutions' specialty.  From common area hallways to lobbies, gym spaces, recreational areas, common facilities to in suite renovations, there is no project we can't tackle. 
Whether you are a Property Manager, Realtor or Home Owner, give us a call and we will walk you through our renovation process and give you an understanding of how we can add value to your property.