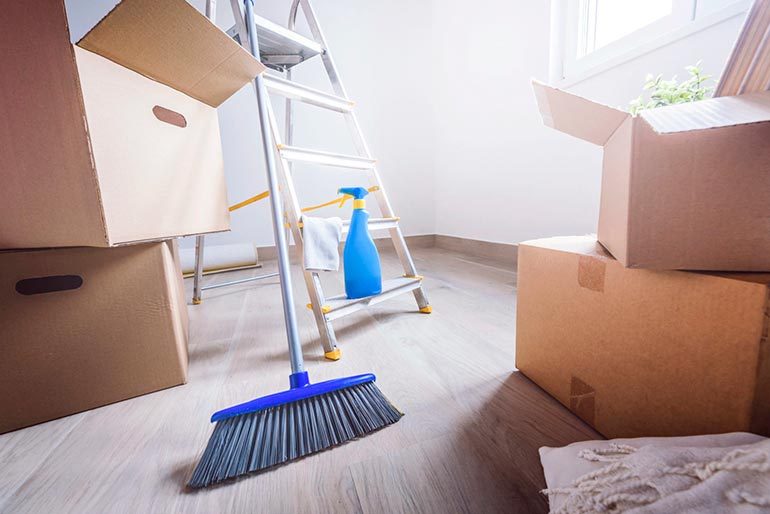 Move Out Cleaning Services
Moving out is hard enough without the stress of cleaning up the entire house before handing over the keys to the landlord or new owners.
We will take care of everything from removing cobwebs, to cleaning out kitchen cabinets, ensuring that the house is spotless by the end of our service!
100% Guarantee Cleaning
Professional Team
Expert Team Members
No Hidden Charges
Quality Standards
15+ Years Experience
If you're looking for a Move Out Cleaning, call Dura Property Solutions today. We have been in business for many years. When we perform a Move Out Cleaning, we mean business. We oftentimes work with Real Estate Agents, as well as Tenants and Landlords. We can custom tailor a Move Out Cleaning to suit your needs. All of our services come guaranteed by means of the walkthrough. Some of the items we clean include Appliances, Baseboards, Inside and Outside of Cabinets, All Ceiling Fixtures, light switches, etc.
A Move In Cleaning service is just as important as a Move Out Cleaning service. When you move in to your new home we want you to feel a bit of bliss walking into a beautifully cleaned home. We know how hard it is to juggle a busy schedule and keep the house clean. We also know what a great feeling and relief it is when walking into a nice, clean space and making it your new home.
Some of the services we provide for move out cleaning
Kitchens
Bathrooms
All living areas
Balcony area
Kitchens
Wipe counter & backsplash tiles
Appliance interiors and exteriors cleaned (stovetop, oven, range hood, fridge, microwave, dishwasher)
Pull out appliances*
Inside windowsills and window tracks cleaned
Disinfect & polish all sinks & taps
Wipe kitchen cabinets (outside including top)
Clean inside empty cabinets/drawers
Doorknobs, doorframes, and doors wiped
Light fixtures cleaned
Light switches wiped
Marks on walls and baseboards cleaned
Garbage emptied
Floor vacuumed and washed
* This task will not be performed if there is a risk of damage to the flooring or for appliances connected to gas or water lines.
Bathrooms
All living areas
Balcony area